We design, develop and manufacture solutions to  modify automotive video links.

Our solutions are used by vehicle manufacturers and suppliers in the following areas:

Connecting a video source and sink with different automotive video links

e.g. Scaling of video signals, frame rate adjustment or video format conversion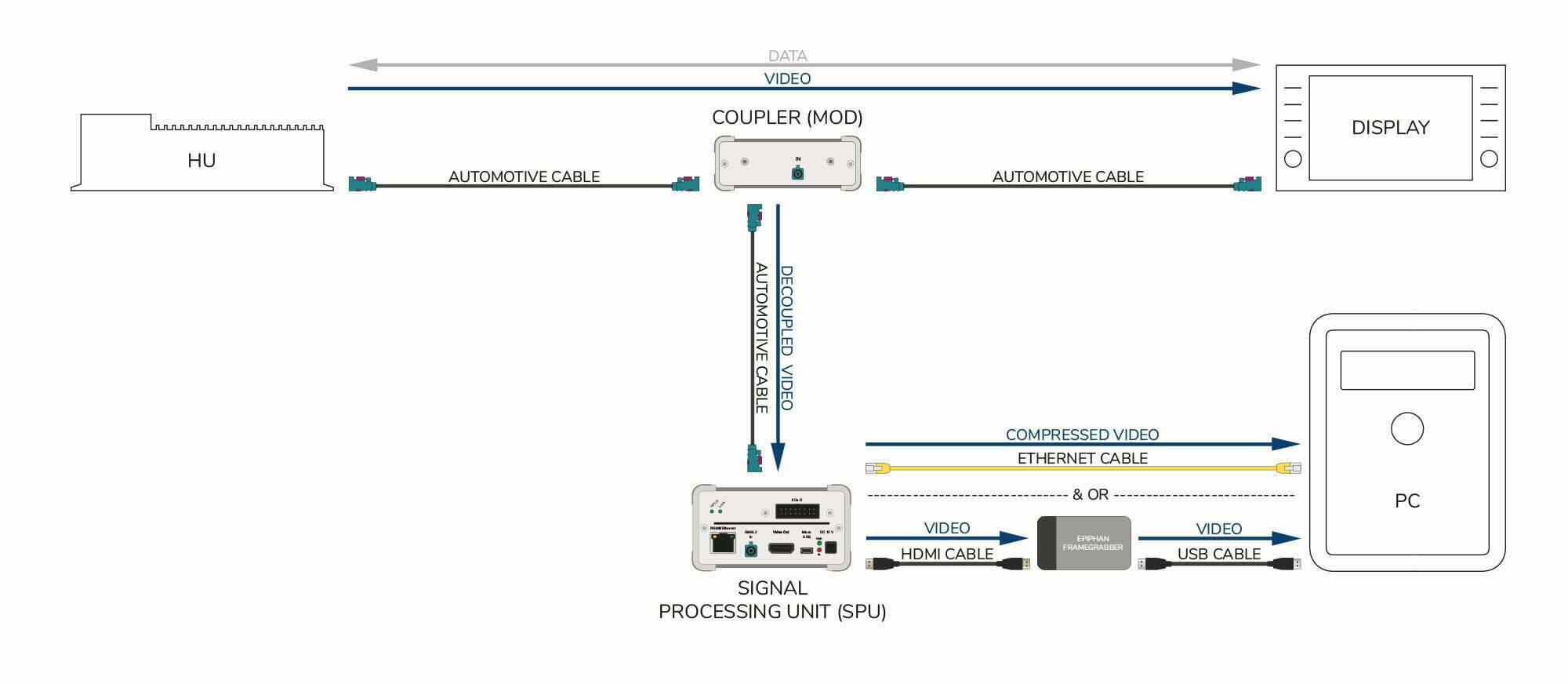 2D/3D Warping (texture mapping) of video signals

e.g. Streaming of video and image content on a Head-Up Display

Color space conversion of video signals

e.g. Conversion of camera video signals (YUV, YCbCr, RAW) to RGB color space,…


Automated generation of fault conditions

e.g. Pixel errors, signal errors, Fault-Box design, testing of component behaviour in case
of defined fault conditions
We support many common vehicle video interfaces such as GMSL or FPD-Link. We offer solutions for different connector types like Rosenberger HSD, H-MTD, FAKRA or JAE MX-Series.
For modern camera systems that use COAX cables, our solutions include an integrated power supply with associated filtering (Power over Coax / PoC).
Please contact us – our sales team will be happy to support you with your project